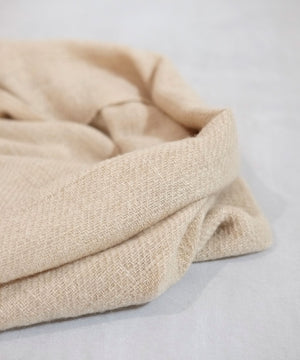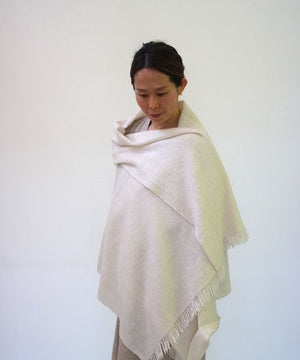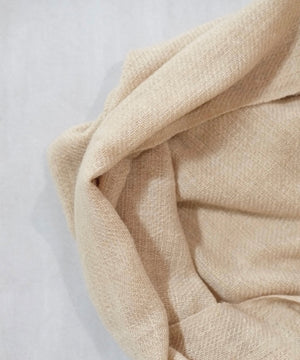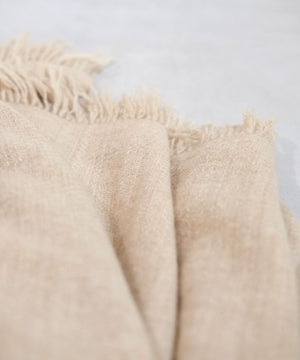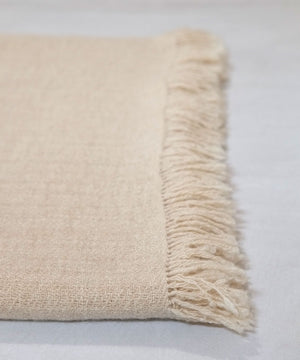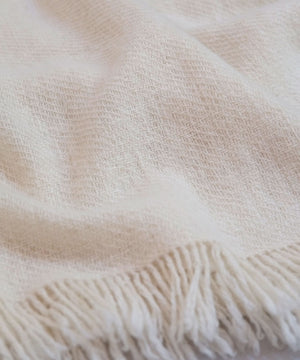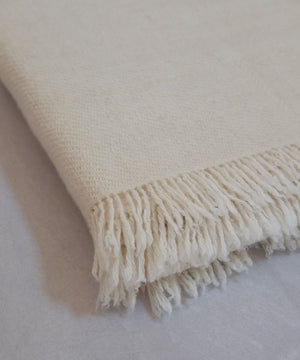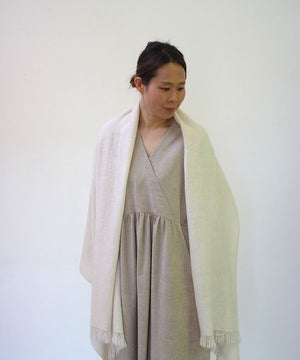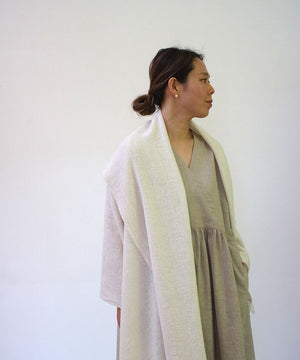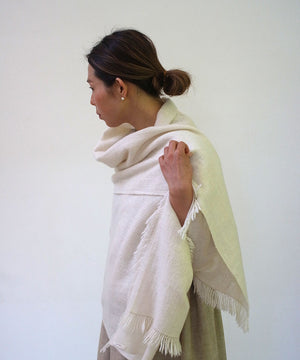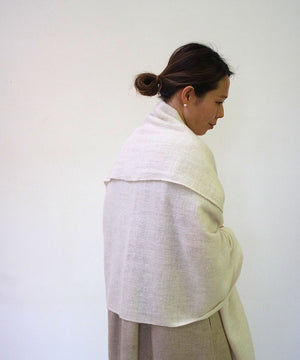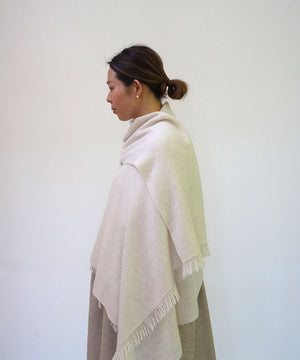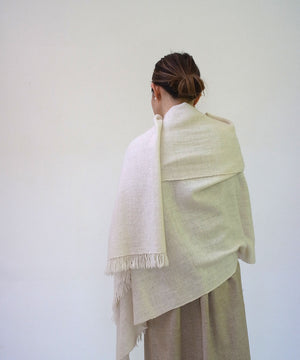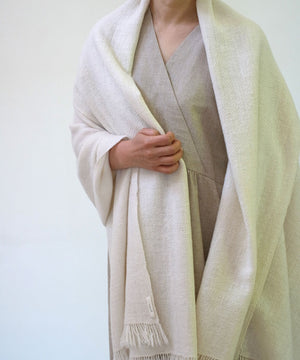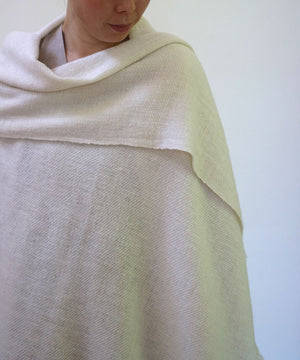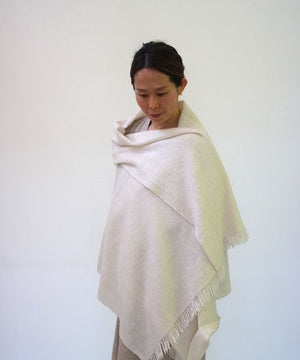 Stole | Pure Pashmina, twill weave, large size, natural, 4257N
・Hand spun with very fine cashmere fleece from Inner Mongolia.
・Design inspired by the traditional twill weave in Himalayas.
・An abundance of cashmere has been used, making it very warm.
・Large size
  
Size: 98 x 195cm / Material: Pure pashimina 100%      Model height : 162cm (5'3")

–

About washing 
Hand-washing is recommended. Put a little neutral detergent in lukewarm water, lightly press and wash by hand. After washing, place on a towel etc. to drain the water, then dry in the shade. 

Guidance on tariffs
If you purchase products from overseas, customs duty may be incurred. In that case, please note that any customs duties incurred will be borne by the purchaser.

Our online shop shares stock with "Chikurin shop", our actual physical store in Tokyo.
As we adjust the stock from time to time, in some cases the ordered product may be out of stock due to insufficient update.
In the unlikely event that an item is sold out or out of stock, we will promptly process a refund.

About item photos
Please note that item photos may differ slightly from the actual item depending on your viewing environment. Item size may also vary slightly in each photo.