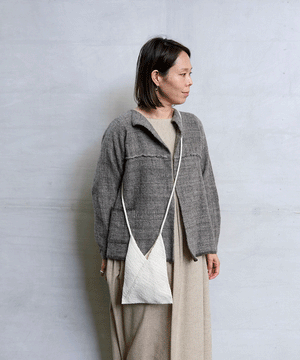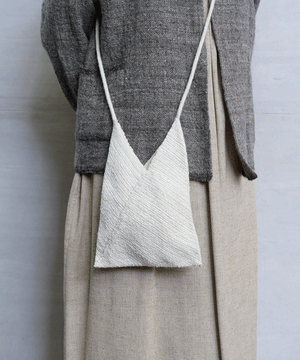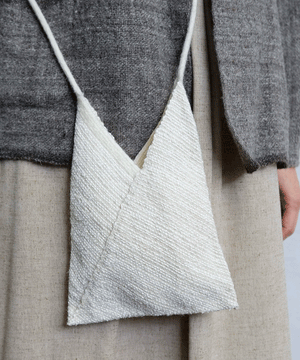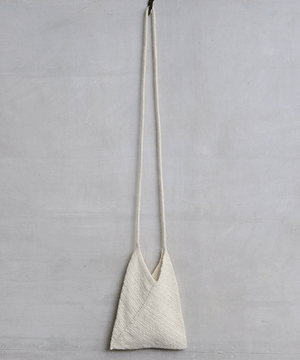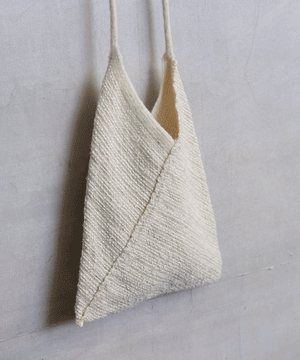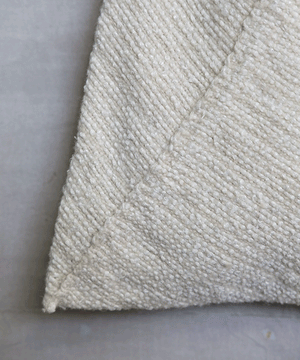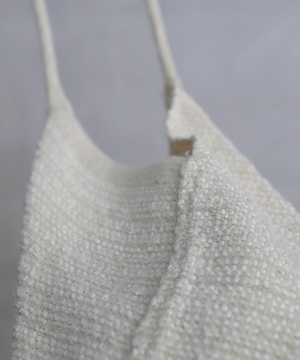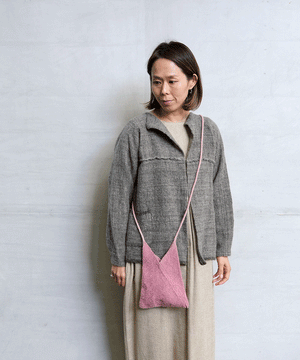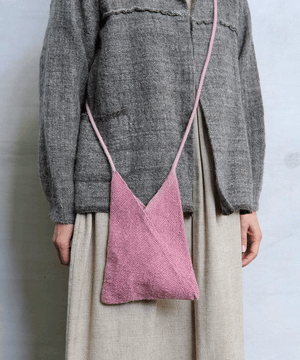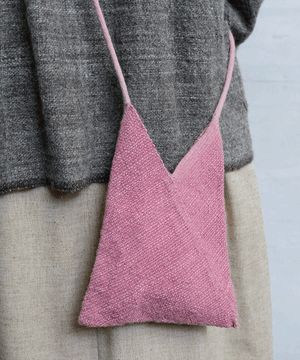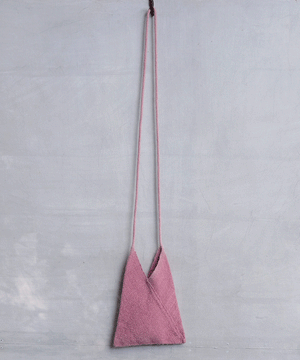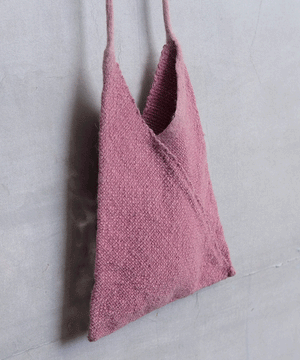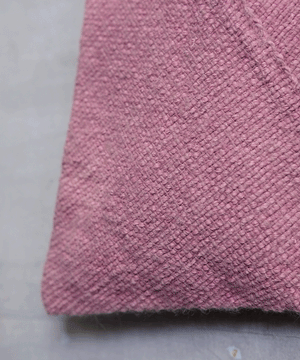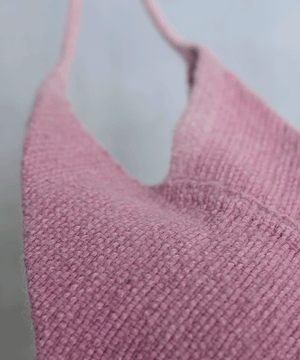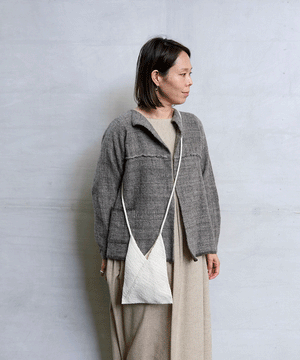 Pochette | Silk Wool, 8105W / P
A pochette named "Ripped-Weave Horn Bag".
Unique to the weaving studio like Maki , the bag and string are integrated.

A new product made of Himalayan wool and ripped silk organza cloth dyed pink with lac!

For cell phones, IC cards, small wallets and handkerchiefs.
If you put them in it, you can wear a coat or go out with luggage.
Size Center height 15–17cm / Bottom width approx. 18–20cm / Shoulder strap approx. 73cm / Material 70% silk, 30% wool / Model height 162cm

*There may be some difference in the size depending on the condition of the finish.
–

About washing - Clothes, etc.
Hand-washing separately recommended. Put a little neutral detergent in lukewarm water, lightly press and wash by hand, drain the water, and dry in the shade.
You can enjoy either the texture as it is naturally dried or the texture with a light steam iron.
Dry cleaning is also possible.

Our online shop shares stock with our real "Chikurin shop" in Tokyo.
As we adjust the stock from time to time, but in some cases, the ordered product may be out of stock due to insufficient update.
In the unlikely event that it is sold out or out of stock, we will promptly process a refund.

About the brightness, color and size of the posted photos
Please note that it may differ from the actual one depending on the environment you are viewing, and the size may differ slightly one by one.