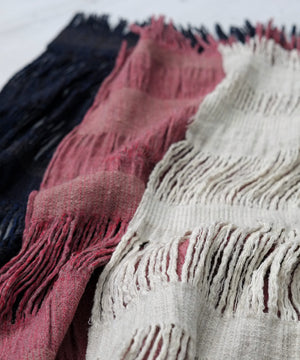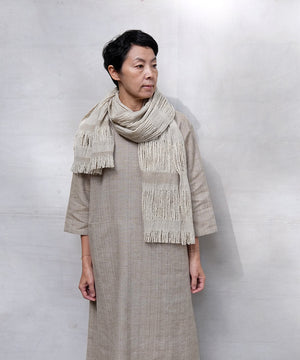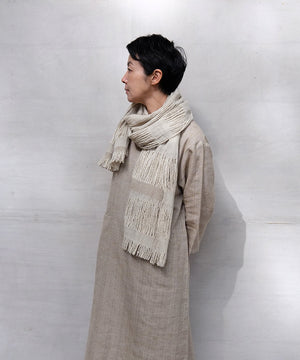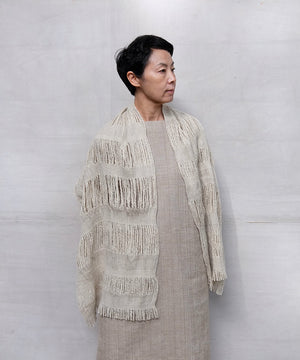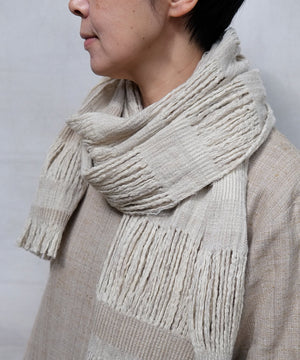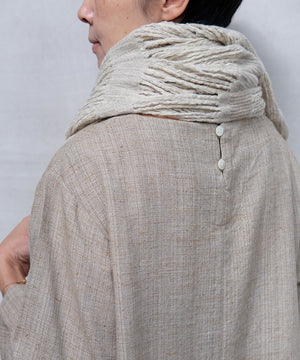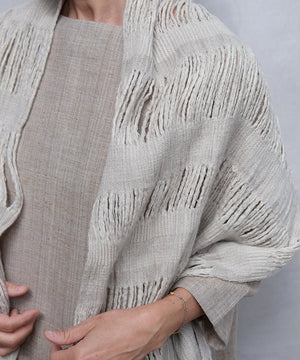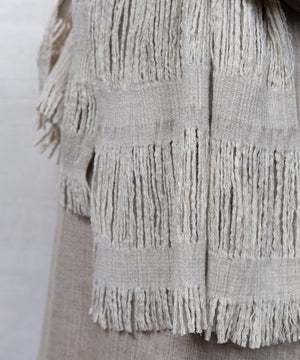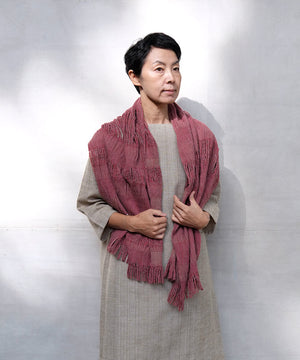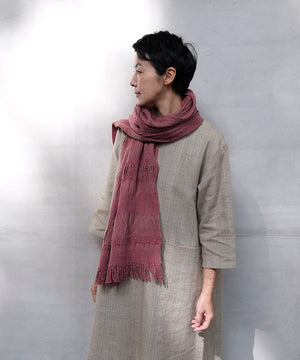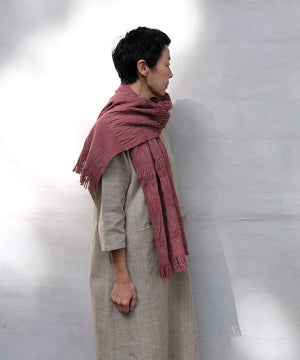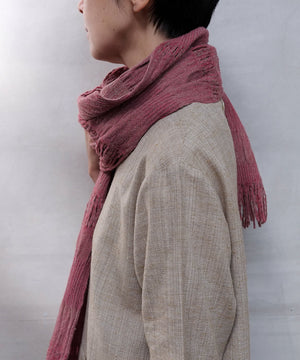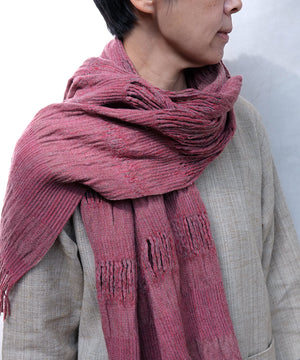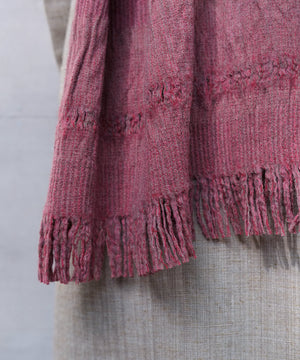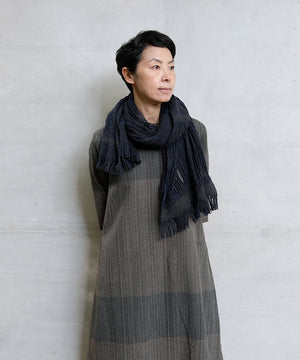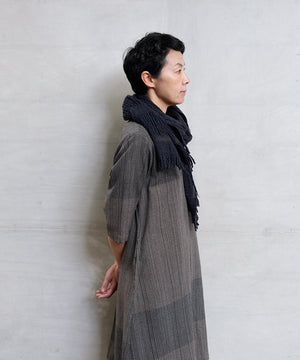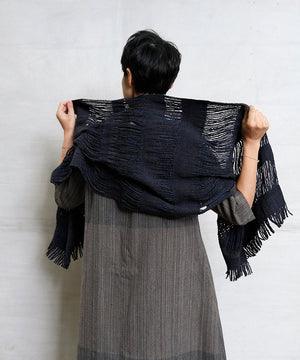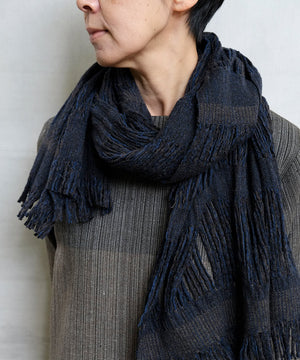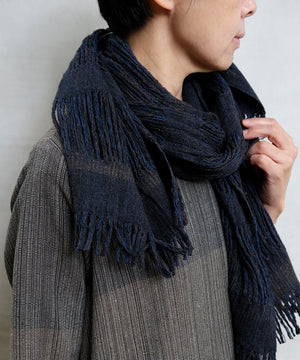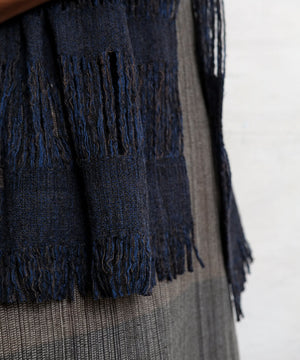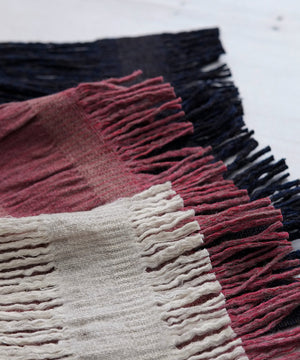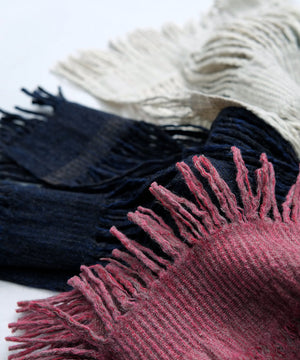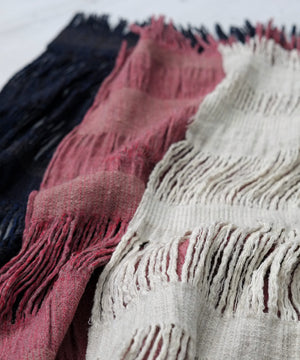 florts muffler | Silk Wool, 4041W / P / DB
A muffler woven with merino wool  and Tussar Nasi silk, and fulled to give texture.
Three-dimensional playful stuff with places like unwoven part, shrunk part with over twisted silk yarn.
Choose from three colors: white beige, pink purple, and navy.

*Because it is made by cutting a wide piece of cloth, the yarn on the edge may fray slightly when you start using it or wash it by hand.
Do not pull the yarn forcibly, but cut it with scissors.
Since it has a fulling finish, it will not fray as a whole.

size  about 40–50 x 160cm / material  silk25%、wool75%
–

About washing
All of our shawls and stoles are hand-woven with hand-made yarns such as hand-reeled, hand-spun silks using traditional Japanese or Indian techniques. In accordance with an old Japanese method, the silk yarns are not degummed fully before being dyed with vegetable dyes and woven on the hand looms. Although they may not have a 'silky touch' in the beginning, the more they are used, the softer and glossier they become.

Guidance on tariffs
If you purchase products from overseas, customs duty may be incurred. In that case, please note that any customs duties incurred will be borne by the purchaser.

Our online shop shares stock with "Chikurin shop", our actual physical store in Tokyo.
As we adjust the stock from time to time, in some cases the ordered product may be out of stock due to insufficient update.
In the unlikely event that an item is sold out or out of stock, we will promptly process a refund.

About item photos
Please note that item photos may differ slightly from the actual item depending on your viewing environment. Item size may also vary slightly in each photo.