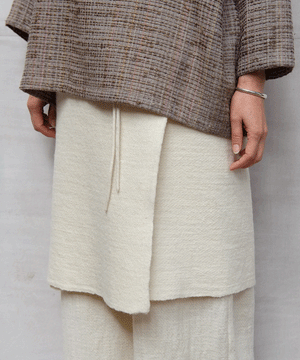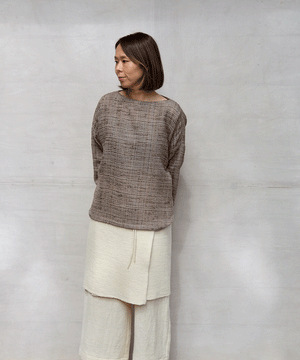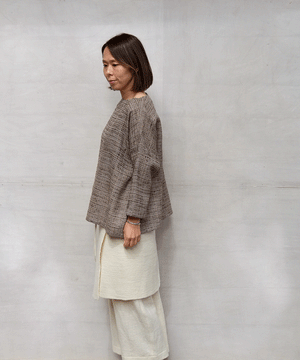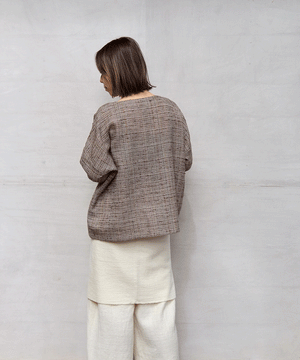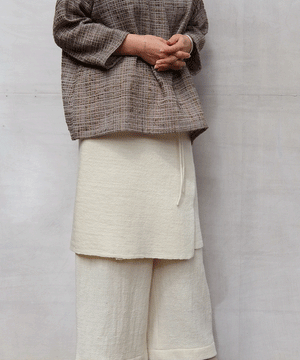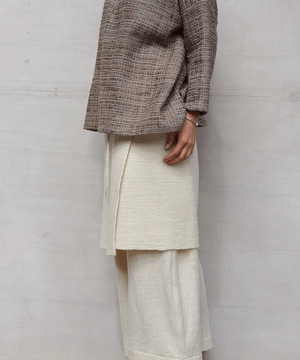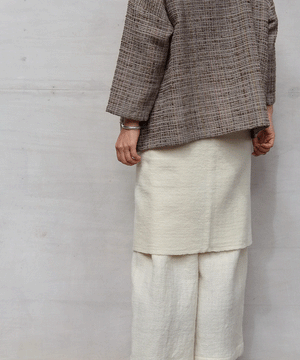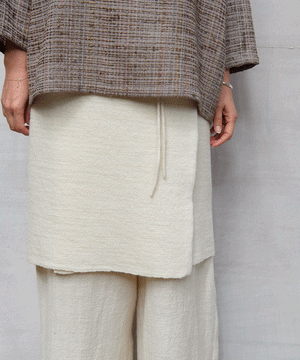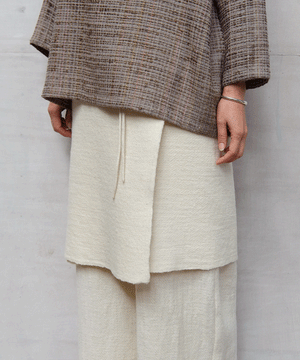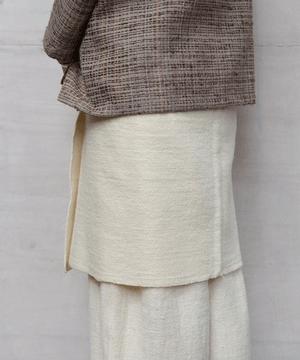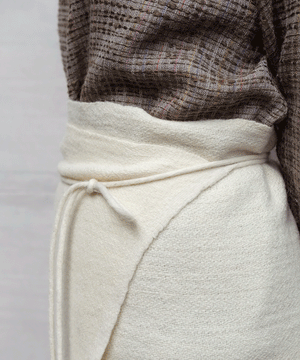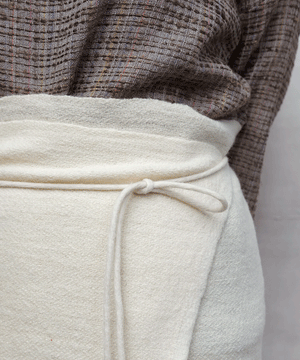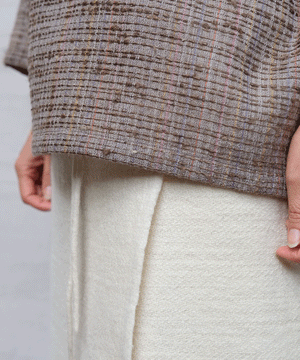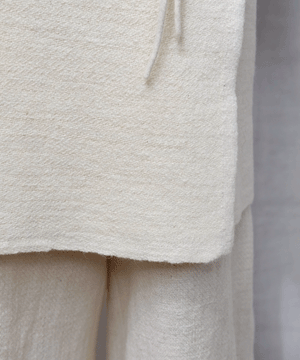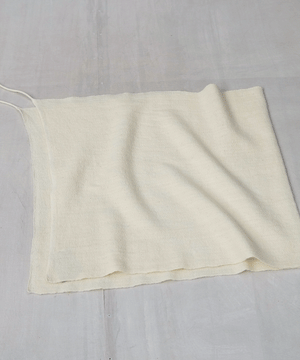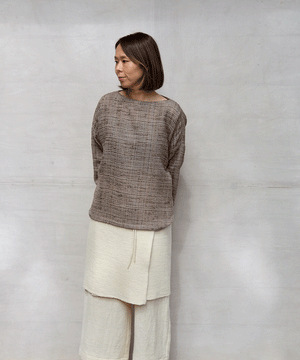 Wrap skirt | Plain short, Himalayas Wool, White, 5520W
The plain short wrap skirt i
s recommended for fall and winter.
It has a herringbone design.
The warp is made of Himalayan wool and the weft of merino wool.
The twill weave is thick enough to be wrapped warmly around the waist.
The knee-length
wrap skirt
is very easy to move around in when sitting or kneeling, and is also easy to rewrap during the day.
Size
58 x 150
cm (22.8" x 59") / Felt rope: each 110cm (43.3") / Material: Himalayan wool 50%, wool 50% / 
Model height: 162cm (63.7")

–

About washing
Add a drop of neutral detergent in lukewarm water, hand wash gently pushing up and down, drain off the water using a towel etc., and dry in shade. Drying with a steam iron can give some positive effects on the texture of fabrics. Dry cleaning is also possible. Inform the cleaners the nature of the fabric.

Guidance on tariffs
If you purchase products from overseas, customs duty may be incurred. In that case, please note that any customs duties incurred will be borne by the purchaser.
Our online shop shares stock with "Chikurin shop", our actual physical store in Tokyo.
As we adjust the stock from time to time, in some cases the ordered product may be out of stock due to insufficient update.
In the unlikely event that an item is sold out or out of stock, we will promptly process a refund.

About item photos
Please note that item photos may differ slightly from the actual item depending on your viewing environment. Item size may also vary slightly in each photo.